John Mitchell is a former journalist and foreign correspondent who specialises in journalese style photography and travel writing, as well as photography for websites.

His work appears in leading cruise and over 50's travel magazines, newspapers and electronic travel publications.

John is based in Kyneton, Victoria, Australia, where he has made a "tree change", and is available for photographic and/or writing commissions.

John's wife, Julie, is his researcher and assistant, and often accompanies him on major assignments. John's and Julie's address is 3 Jeffrey street, Kyneton, Vic 3444, and telephone 03 5422 6465. Email John direct on jmpr04@bigpond.com

You can see many of the photos plus numerous others in the JMPR Photography portfolio at this site . This is where you may purchase photos.

John and Julie also operate a full service public relations and media consultancy offering media advice, media release services, speeches, writing consumer and trade press articles for magazines and newspapers, and brochure writing and design.

You are invited to leave a comment in the website guest book.

All photos are available for sale as postcards, laminated posters, canvas prints, posters and framed etc at http://darius4522.redbubble.com/works .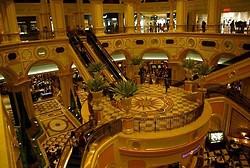 Click for Galleries
Sample shots

(Contains 9 photos)
These are random samples of John Mitchell's work.
Real estate: Kyneton (Hedgerow Cottage), Daylesford (The White House) and Goodwood (Ophir Street).

(Contains 15 photos)
Hongkong and Macau

(Contains 10 photos)
Taken in May of 2009. Simply shots I took during a brief trip to Hongkong
Burma

(Contains 70 photos)
Thse photos were taken in Rangoon and along the Irrawaddy River between Bagan and 8 miles south of the city of Bhamo near the Burmese-Chinese border.
India (Assam, Brahmaputra cruise, Agra and Jaipur)

(Contains 45 photos)
Assam and Rajasthan, India, photographic assignment.
Cambodia and Vietnam

(Contains 41 photos)
Shots include a 750km cruise along the Mekong and Tonle Sap Rivers with the Irrawaddy Flotilla Company aboard one of its sensational Pandaw vessels.
Sydney, Australia

(Contains 3 photos)
Photos taken in and around Sydney during Easter 2008.
Melbourne

(Contains 21 photos)
Street photography, Melbourne, Australia.
Adelaide, South Australia

(Contains 25 photos)
South Australian Wineries

(Contains 9 photos)
An expanding collection of wineries in South Australia - Australia's most significant wine area.
Bali

(Contains 2 photos)
Some magazine articles

(Contains 10 photos)
A few of John's and Julie's articles, which have been published in "Cruise Pssenger", Australasia's largest circulation cruise magazine, and "Get Up and Go", Australia's leading magazine for the over 50's - those who want to try something "different".